15% Off All Essentials
CATCH:2 Essentials
CATCH:2 Essentials
Dual-Device Charging Pad
Full price was
$90
Sale price is
$76.50
Holiday Savings Unlocked
Multi-device wireless charging, without any of the drawbacks of "dead-zones". The CATCH:2's 5-coil array allows for the most forgiving charging experience on the market for a multi-device charger. This product works best in settings such as living rooms (where two people can share a charge with two phones) or in an office where keeping both your phone and your wireless charging earbuds at full charge is paramount.

*Limited compatibility on Apple's iPhone 12, 13, 14 and 15 models. Have one? Shop our latest MagSafe compatible charger, MAG:1, here.

Dual Wireless Charging Ability (Charge 2 Devices)
Premium, Designer Quality Belgian Linen
Soft Touch Matte ABS Coating
Color matched soft touch cable
Weighted, Non-Slip Construction
5-Coil Qi-Certified Fast Wireless Charging
Charges Through Most Cases up to 3mm in Thickness

5-Coil Qi-Certified Fast Wireless Charging
5W/7.5W (2)
USB C Input
Certifications: Qi, CE, FCC, ROHS
Included in the Box: USB C Charging Cable, Power Adapter
Countries of Usage: Universal with USB Cable, USA-only with Power Adapter
Dimensions: 7.8 x 3.1 x 0.6 in
Not sure if your device supports Qi-compatible wireless charging?
Why Choose Courant
5 Charging Coils, Reduced Dead Zones
Monogramming Available on Classics
5 Charging Coils, Reduced Dead Zones
Monogramming Available on Classics
luxury materials meets cutting-edge technology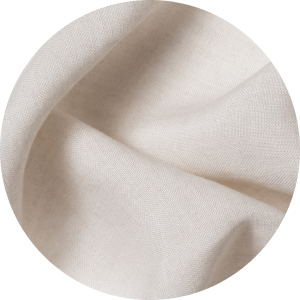 Luxury Materials
We partner with artisans renowned in the high-end interior and designer fashion industries to curate our assortment of shades of Italian leather and Belgian linen.
Award-Winning Design
We integrate intuitive charging technology into smart, sleek, home-inspired shapes to seamlessly complement your of-the-moment interior styles.
FAQ
Are my phone and earbuds compatible?
Please see our compatibility page here for full details — For Apple-devices specifically, all iPhones after the iPhone 8 are compatible.
Is the Apple Watch compatible?
Unfortunately, the Apple Watch is not compatible with the Qi wireless charging standard we use for our CATCH products.
What's the difference between the leather and linen collections?
Our Leather and Linen collections share the same internal technology and interiors-inspired forms. The difference comes in their finishings and fabric selections.

Our Leather Classics Collection features luxe Italian leather from regions of Santa Croce, Italy known for supplying major fashion houses. Fabric textures vary across our rich and neutral palette - from pebble grain to smooth and marbled leather. All colorways come with a complementary weighted aluminum base.

Our Linen Essentials Collection features premium Belgian linen from West Flanders, Belgium. The same carbon-neutral facility that supplies to global interiors brands. All shades are neutral and home-inspired and feature the same durable, linen weave. All colorways come with a complementary soft-touch matte base.

Note - the output wattage of CATCH:2 is slightly less in the Essentials colorways vs the Classics colorways.
Why are the iPhone 12, 13 and 14 showing limited compatibility?
Newer iPhones, while Qi compatible, have been found to be more sensitive to the placement on wireless chargers than earlier Apple models. This means they require a bit of extra care when aligning your phone with the internal coils for charging.

For magnetic compatibility, best suited for iPhone 12 and newer, we recommend our MAG collection. 
What comes with the CATCH:2?
Inside your CATCH:2 box, you'll find a color-matched charging cable and power adapter to complete your design-forward charging setup. 
Is the CATCH:2 universal in all countries?
The CATCH:2 can be used internationally using a locally-compatible power adapter and the provided USB cable. A US-compatible power adapter is included with your CATCH:2, but may not be suitable to use outside the US.
What is wireless charging?
Wireless charging transfers energy from a transmitter (i.e. wireless charger) to a receiver (i.e. your phone) without a cable. Simply, plug in the Courant device, align your phone on the three-dot area, and charge without struggling to find your charging cord each time.
Is wireless charging as fast as plugging in your phone?
Our products can charge up to 10W, which is faster than charging your phone when using a standard 5W power adapter (included in most smartphone boxes).
Do you offer free shipping?*
We offer free shipping and easy returns on all orders above $125 in the USA & Canada. Orders placed after 3 pm ET will be shipped the following business day.
Total 5 star reviews: 247
Total 4 star reviews: 54
Total 3 star reviews: 71
Total 2 star reviews: 31
Total 1 star reviews: 37
Jason Y.

Verified Buyer

Reviewing

CATCH:2 Essentials

Works great! I use it

Works great! I use it in the office, since I can charge both my personal and work phone together.

I had to learn to put it in the right spot to charge (since I didn't use wireless chargers before this) but it is quite forgiving. I like that whether by chance or design, the camera bump for iPhone should sit sit against the top edge of the charger for most reliable charging so there is a bit of physical feedback on correct placement.

It's pricy for a wireless charger (amazon has them for what, $20?) But I want it to look good and work well and this was the right purchase.

Liz M.

Verified Buyer

Reviewing

CATCH:2 Classics

GORGEOUS AND PRACTICAL

This might be the best tech equipment I've gotten since my AirPods. Sleek design with high functionality, this was the missing link in my office. Looks beautiful on my dark desk - gorgeous contrast. LOVE IT!!!

MARK Z.

Verified Buyer

Reviewing

CATCH:2 Classics

Great product! Fast delivery! Easy

Great product! Fast delivery! Easy process!

I'll definitely be back to shop!!!

Abhimanyu S.

Verified Buyer

Reviewing

CATCH:2 Essentials

Stylish and functional but not gonna use it for charging phone unless you have an iPhone as it's only 7.5Watts

Slightly thicker than I thought it would be but it's amazingly put together. Good use of material. Soft touch rubber on the side and linen like fabric on the top looks nice. You can place your device to the left or right side but the dots would seem to be LEDs on the top are actually stickers. It would have been nicer to have LEDs there maybe for the next version of the product. Other than that there was no complaints. The cable is really long included brick could feel bit cheap but it gets the job done. You're not going to see it

Andrew E.

Verified Buyer

Reviewing

CATCH:2 Essentials

The perfect addition to any

The perfect addition to any living room. Looks great, and it's a real crowd pleaser for guests with any phone.
Reviews Loaded
Reviews Added